COVID-19 Update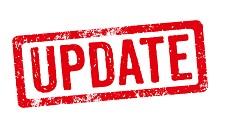 COVID-19 Update
Following the guidance of the UK Government and the UK Theatre organisation on Covid-19, we regret to announce that The SandPit Theatre is temporarily closed until the end of May at the earliest.
We take the health and safety of our visitors, casts and staff very seriously and this decision was not taken lightly.
All shows in this time period are now suspended and we are working with our hires for future possibilities of rescheduling their shows.
If you would like to request a refund for tickets then there are three options:
1. Credit Note
If you would like a credit note, which includes the refund of your booking fees, then please email the box office at admin@sandpittheatre.co.uk with your transaction number (this can be found on your confirmation email or at the bottom of the ticket) and we will email and post the voucher to you.
2. Refund onto Payment Method
If you would like to refund back onto your payment method, this does not include your booking fees, then please call the box office on 01727 799565 and be ready with your transaction number and your card which you want the refund returned on. Please leave your name and contact number on our answer phone if you do not manage to get through and we will get back to you.
3. Donate Your Ticket
If you would like to support the theatre in this troubling time and you can afford to then we ask that you donate your ticket to the theatre. All you need to do is let us know that this is your wish via email at admin@sandpittheatre.co.uk with your transaction number. You will receive our heartfelt thanks and know that you are supporting a local community venue in a troubling time.
We are aiming to reschedule shows with our clients as much as possible so please keep an eye out for information from your schools and we aim to keep you updated as much as possible.
Thank you for your support in the past and we look forward to welcoming you back in the future!
Thank You,
The SandPit Theatre Team
Share This Page